welcome to the easiest way to stay on top of pcos
PCOS Foodies is an affordable online membership designed for women with PCOS.

PCOS Foodies is a mix of tools and knowledge. It makes sure that you have a good grasp on understanding PCOS, working with your body instead of against it and gives you the support to keep on track to reach your goals.

We're all about living our best lives, in spite of PCOS!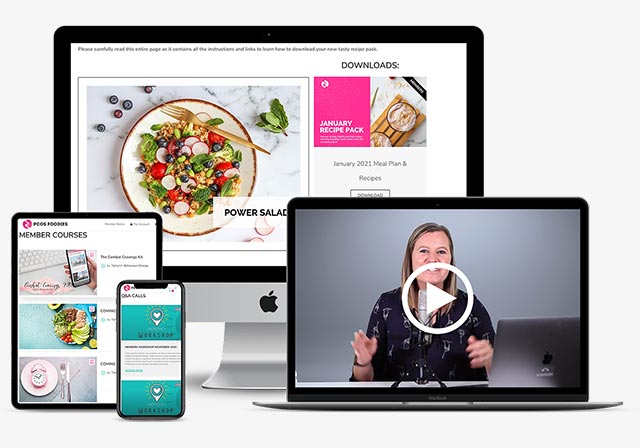 "To be a part of a tribe of women going through the same things as you is truly so empowering! This group has empowered me in so many ways allowing me to understand my PCOS, get to know myself on a whole other level, and only inspired, me to do more for myself and others . When you finally have the answers to all the unanswered questions you had about PCOS and finally know how you can combat it's at times debilitating symptoms it is truly beyond words wonderful!"
Julie-Lynn
Canada
WHEN YOU JOIN, YOU WILL GET
Hi! I'm Tarryn, founder of PCOS Diet Support since 2012.
I have PCOS myself and I am a certified Nutrition Coach.
I know all about the highs and (often many) lows of living with PCOS. And I have dedicated the last 9 years to teaching, supporting, and encouraging women with PCOS.  I'm privileged to have helped hundreds of thousands of women through the years.
I can't wait to be a part of your PCOS success journey!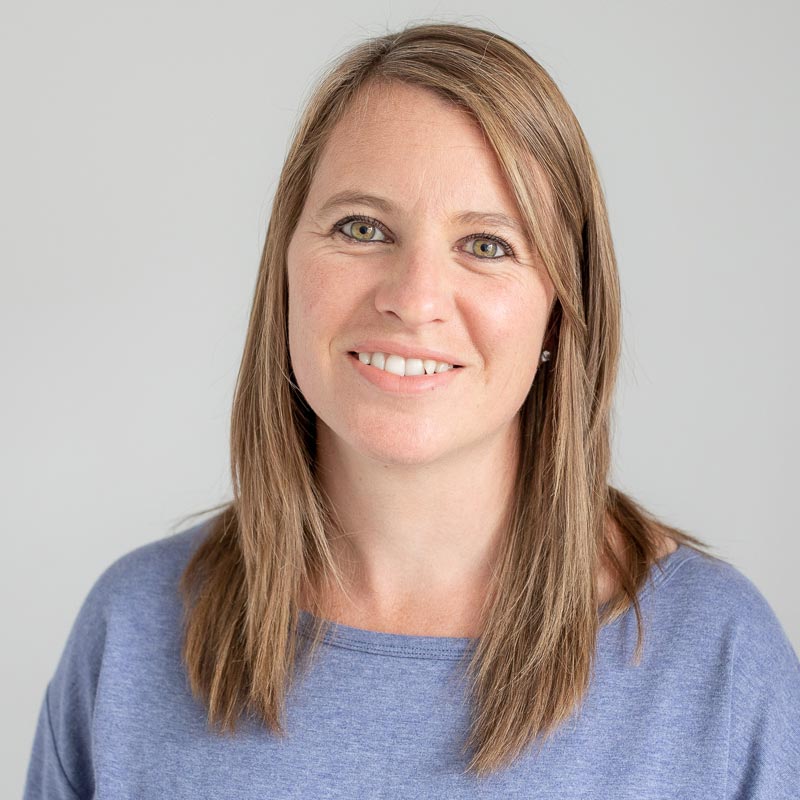 what courses are included in my membership?
Combat Cravings Kit Course (Worth

$

27)

99% of women with PCOS struggle with cravings and we need to learn how to manage them so that they don't derail us. Learn the emotional and physical tools that you need to balance your hormones, manage your stress and combat your cravings.
Intermittent Fasting for PCOS Course (Worth

$

37)


This interactive and actionable course helps to alleviate some of the anxiety around food and breaks down your PCOS goals into manageable and DOABLE steps. You'll learn common pitfalls to avoid and how to make this all work for YOU and YOUR family and YOUR tastes and lifestyle.
Eating Well For Your PCOS Course (Worth

$

17)

The research shows that intermittent fasting can be very effective for women with PCOS and can help alleviate a lot of the symptoms. BUT, it does need to be done with care. This course will get you started with intermittent fasting easily and safely and will show you the most common pitfalls and precautions.
Food Freedom Course (Worth

$

27)

Presented by Tarryn, this video-based course sets the foundation for why diet is so important for PCOS as well as how to meal plan effectively. When you have a better understanding of what is happening in your body with PCOS, the dietary changes make sense and are easier to stick to.
PCOS Foodies is great! This definitely takes the stress out of planning, leaving more time to focus on other areas of life
Olivia
UK
PCOS Foodies has changed my life! Since starting with PCOS Foodies my symptoms have been on the right track and getting better each day!
Larissa
USA
PCOS Foodies will help you to:
BECOME A PCOS FOODIES MEMBER TODAY
There are NO CONTRACTS which means you can cancel at any time, no questions asked. We also offer different options to suit any budget… If you're serious about seeing results in your PCOS symptoms, you're in the right place and we have an option for you.

Prices will go up as more content is added over time but the price below will secure your membership at that price as long as you are active (so even if prices go up, your price will remain the same).
100% money back guarantee
You are in control and can cancel anytime!

PAY MONTHLY
An Amazing, Engaged Community

Direct Feedback and Sounding Board

PAY ANNUALLY
An Amazing, Engaged Community

Direct Feedback and Sounding Board
Frequently Asked Questions
Most frequent questions and answers
"PCOS Foodies is great! Being able to have all the recipes in one place and be able to put them into a weekly plan and generate a shopping list is priceless! This definitely takes the stress out of planning, leaving more time to focus"
"To be a part of a tribe of women going through the same things as you is truly so empowering! This group has empowered me in so many ways allowing me to understand my PCOS, get to know myself on a whole other level, and only inspired, me to do more for myself and others . It is truly beyond words wonderful!"
"PCOS Foodies makes it so easy to meal plan, something I really struggle with! I love being able to add PCOS friendly meals (with all the nutritional info already calculated!) to my planner and then with the click of a button, my grocery list is ready to go. So easy. An absolute lifesaver!"
"I really like the amount of recipes there are and the filters are great, because you can break down to really look at the recipes you're after. There's lots to choose from and they are easy to see and favourite and add to your planner. I can now plan my weekly food menu so I can keep on track!"
"I firmly believe in healing through food and changing how I eat and my relationship with food has been so crucial to healing from PCOS. The hardest part about this is finding the time for meal planning and keeping motivated. . I am really enjoying how much fun PCOS Foodies has made meal planning again!"